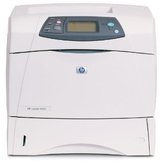 I have retired.



---
We have retired. Thank you for your business.
Your Source for Lower cost Ink & Toner Cartridges for Copiers & Printers.
100% GUARANTEED
Visit Ink and Toner Direct in Manteca, California, for the best prices on printer ink and toner cartridges. Never find yourself without the ink and toner you need when there is a special project waiting to be printed. We also provide fax services and color copies with friendly customer assistance.
The Best Deals
Whether you have a personal printer at home or you own a business with multiple copiers and printers, we have the ink and toner supplies for your machine. Our locally owned and operated store offers ink cartridge refills for just $10 for black ink cartridges. We also have discounts of up to 50% on some toner and ink cartridges.
Earth Conscious
As a company that cares about our environment, we offer recycle programs here for the types of products we carry. Go green with us and use our environmentally friendly services.
Hours Of Operation
: Not anymore
We Specialize In:
Printer Ink Re-Fills
Toner Cartridges
Color Copy Services
Color Laser Printers
Color Laser Printing Services
Location: Recliner in livingroom
Copyright © 2014 Ink and Toner Direct. All rights reserved.